India has given Pakistan 'no chance to complain' on Bilawal's visit so far: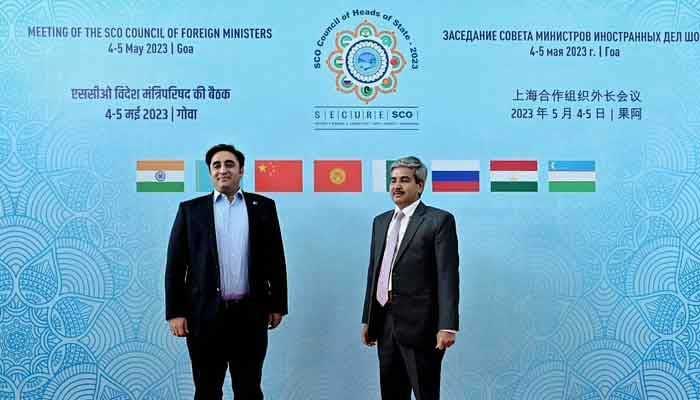 Foreign Office Spokesperson Mumtaz Zehra Baloch Friday said India has given Pakistan no reason to complain regarding Foreign Minister Bilawal Bhutto-Zardari's visit to attend the Shanghai Cooperation Organisation (SCO) Council of Foreign Ministers (CFM) summit in Goa.
"They haven't given us a chance to complain. All is well so far," she said when speaking to Geo News in an exclusive interview.
When asked if Foreign Minister Bilawal Bhutto-Zardari's handshake with his counterpart Indian External Affairs Minister Subrahmanyam Jaishankar was reflective of past bitterness, Baloch said: "You are giving it a lot of importance. It was a routine formality."
Bilawal is leading the country's delegation at the SCO's Council of Foreign Ministers' ongoing meeting in Goa.
A day earlier, he arrived in the Indian city on his first-ever visit to India, hoping for a "successful" meeting of the SCO foreign ministers.
Following his arrival, Bilawal became the first Pakistani foreign minister who visited the neighboring country after a gap of nearly 12 years.
Speaking to the media after landing in Goa, the foreign minister said, "I am happy that I have reached here in Goa to attend the SCO meeting. I hope that the SCO CFM will be a success."